Bio/Credentials
Merrie Pearl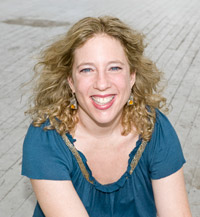 Merrie Pearl, MSW, LCSW, received her Masters in Social Work from New York University. She then began working at the Cognitive Therapy Center of NY. At the Center, Merrie was trained extensively in a new innovative therapy — Schema Therapy, developed by Dr. Jeffrey Young. She is now on the faculty of the Cognitive Therapy Center and Schema Therapy Institute of New York. She has been treating clients and training professionals for more than 12 years.
Merrie Pearl's expertise as a therapist, has led to great success in helping and guiding her patients. Her patience and attention to detail are only two of her attributes that lend to her professionalism. Many of her patients have said that she is exceptionally warm and caring and easy to talk to.
Merrie Pearl is founder and director of the Schema Therapy Center of New Orleans.
Email Merrie